Restaurant
Modern and traditional cooking
The santa santorum of this genuine model of style and culinary excellence is the dining room of the Restaurant. It is located in the most reserved zone of the facilities. A dozen tables are always ready to welcome the most demanding tasters. Dressed colourfully, although without shrillness, together with quality glassware and cutlery they agree to share with their diners the most splendid and elaborate plates.
Holding a diverse background and education, Esteban Díaz confidently manoeuvres in modern and traditional cooking, recovering recipes, innovating, and posting new creations, always from the drawing upon quality in raw materials, the right form, and presentations that make the dishes even more appetizing.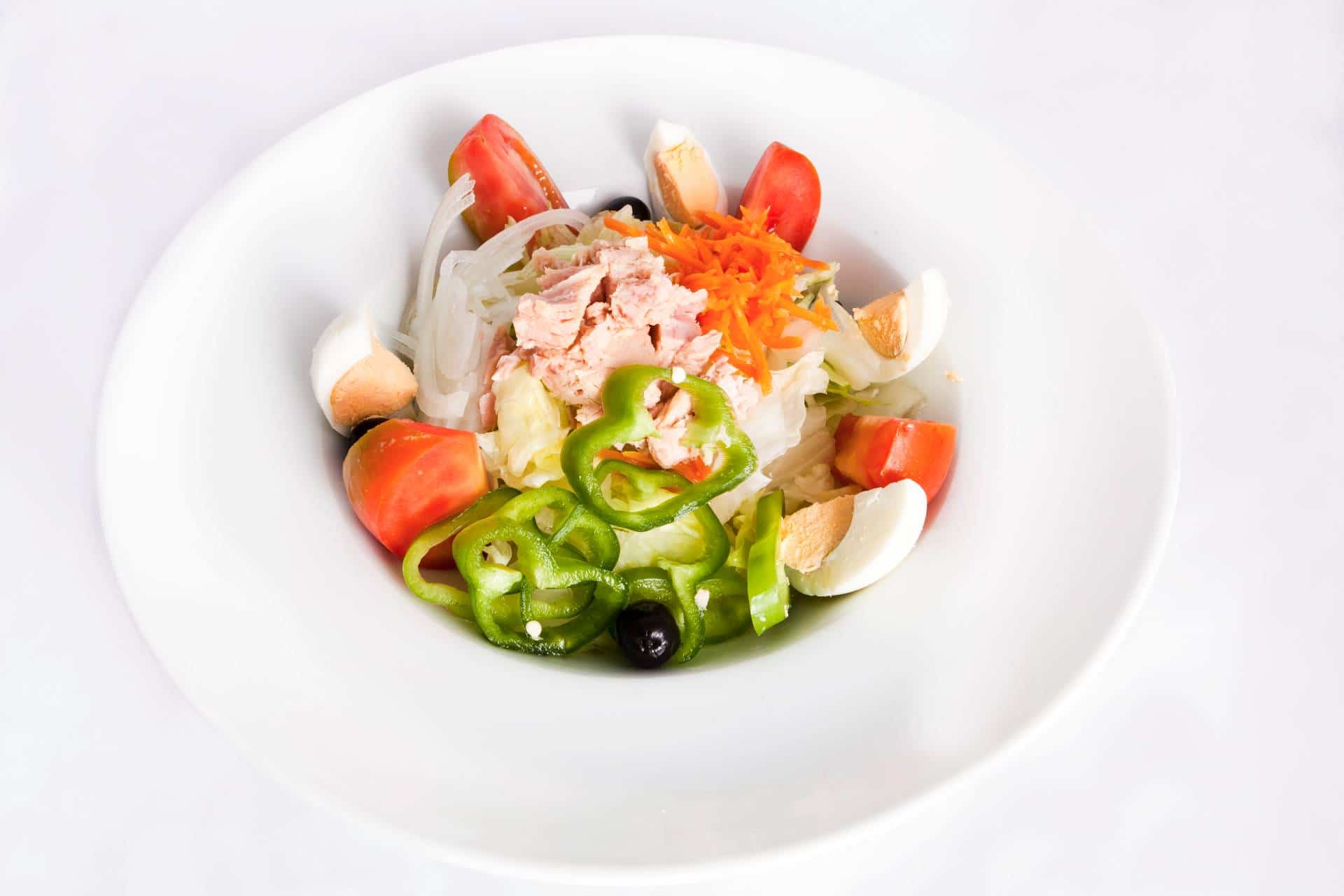 Cooking of the market, fish and seafood from the Atlantic and Mediterranean
Cooking of the market, fish and seafood from the Atlantic and Mediterranean, meats from the most reputed livestock areas, vegetables from the fields of Loja… these are just some of the keys to the menu of this incredible restaurant. Keys which later translate to a menu of tastes that include a salad of asparagus buds with salted trout, casserole of baby beans a la Granaína, sea bass with a carrier's garlic paste, pork tenderloin wrapped in bacon, and the special house tiramisu. That is just an example, which is not just any old thing, of a menu that offers other cold appetizers that use the famous Riofrío sturgeon, or the prawns wrapped with ham among the hot appetizers.
Grilled monkfish, cod loins a la vizcaína or sole a la menier can be very interesting options for those who love fish. The shoulder of suckling lamb, the grilled crab cutlets, or the veal, among other exquisite offerings for those who opt for meats. As a finale, truly homemade desserts.
A special mention for the use of local products, such as caviar, sturgeon and trout from Riofrío, the beans, the asparagus and the ever-more popular lamb from the Sierra de Loja, which every day moves towards its special appellation.
In any case, it is always interesting to consult the daily specials or the chef's recommendations, surely in every occasion there will be an unforgettable surprise.
Grand bar
Taking up the largest area, is the Grand Bar of Restaurante Flati is a melting pot from which visitors gain the reward of satisfaction, thanks to a wise combination of elements such as its' cocktails, tapas, rosquillas and portions. The palates, in this way, allow themselves to encounter an always varied and surprising range of proposals. To that one must add the magnificence of its always happy and proper, comfortable and agreeable ambiance..
IIn the Grand Bar there are recommendable offerings such as golden cod, grilled suckling lamb cutlets, quails with beetroot marmalade and almonds, varied scrambled eggs, Iberian ham, sturgeon, cheeses, Cantabrian anchovies or piquillo peppers stuffed with white tuna, among others. Also, if something lighter is preferred, there are delicious bagels stuffed with incredible cured meats, salted fish, or loin.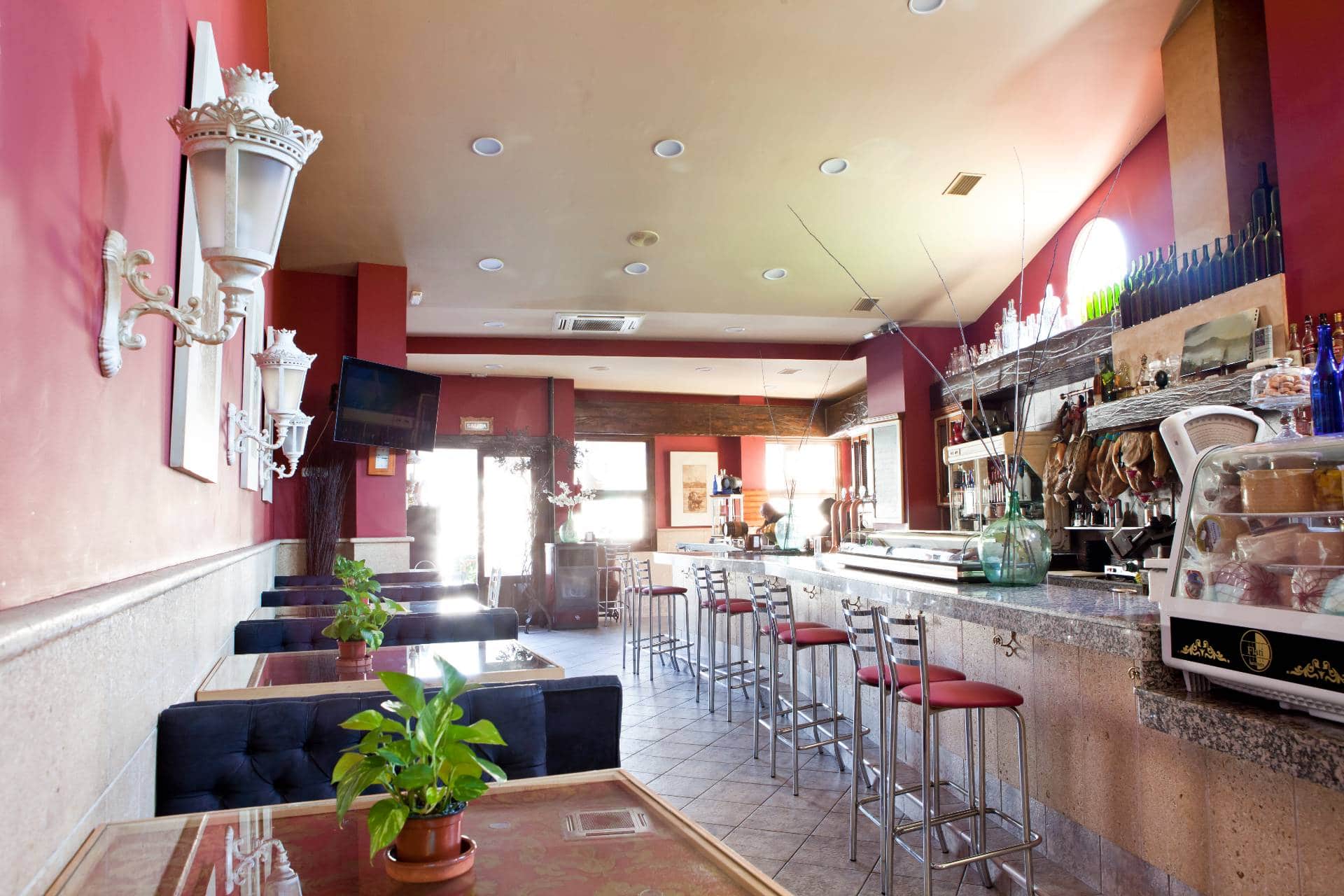 The terrace
Right on the avenue of Andalucía, fantastic cornice from which one can view all the patrimonial history of Loja, is located Restaurante Flati, an innovative, present, and dynamic concept of what a first-rate hospitality complex should be today.
Its' facilities are distributed across three zones perfectly distinct, but in equilibrium, making them unique and inseparable: the terrace from which one can enjoy the sunny days of spring, autumn and winter, or the coolness of the summery nights; the grand bar where taking an aperitif is a toast to friendship, enthusiastic conversation, to a smile, or to fun; and the dining room, intimate, warm, perfect for a meal among loved ones or co-workers, to strengthen the ties that bind us to virtue.
Wine Cellar
If anything has made the Restaurante Flati a beacon in Andalusian gastronomy, along with its' menu, is the wine cellar which, with care and judgment, Antonio Díaz maintains.
As the reputed gourmet, he knows the importance of offering a generous and balanced wine list, with fair pricing and with optimal conservation characteristics. Thus, whites, roses, and reds, of different vintages and origins are found in their cellar. Rioja, Ribera del Duero, Somontano, Priorat, Castilla León, Cigales, Penedes, Navarra, Jerez, La Mancha, Rueda, Sanlucar, as well as cosecha, crianza, reserva, or gran reserva vintages and some special vintages and designer wines, making the collection at Restaurante Flati a special attraction.